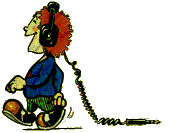 Belgian HAM Radio is a private initiative started by ON7DJU in the late 1990's.

At that time, internet was still not widely used by the amateur radio community, and no Belgian organization offered any services to it, or was requiring a membership.

During all that time, and still today, Belgian HAM radio offers various services like an ON-callbook, for sale area, repeater list, ... all without any membership required and free of commercial adds. Due to a recent issue with our hosting provider, the website had to be relocated to new servers limiting the services that we offer today.

We're working very hard however and hope to be back soon with all services.